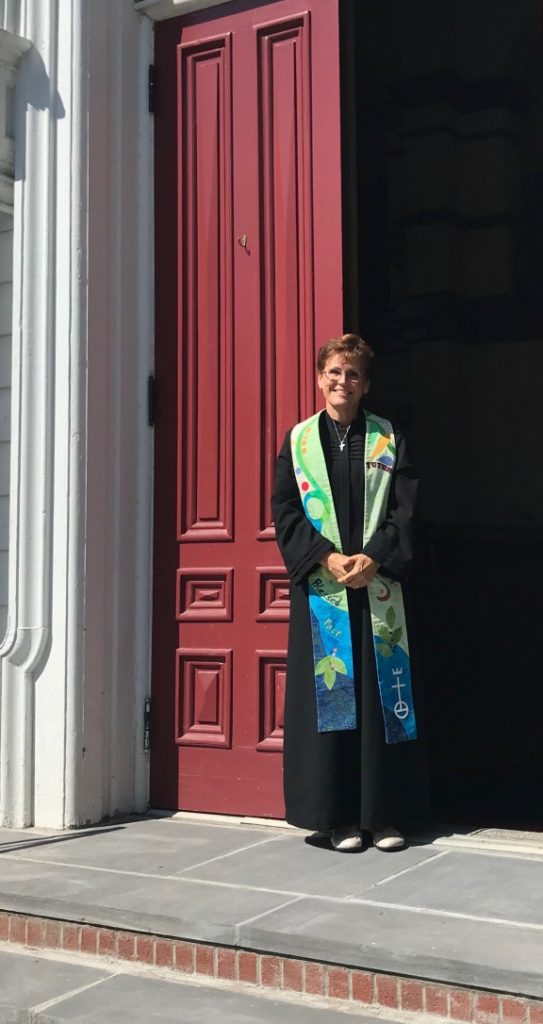 Thank you for your interest in our church! Our denomination, the United Church of Christ, has a saying that we take very seriously: No matter who you are or where you are in your spiritual journey, you're welcome here!

We hope you'll join us Sunday morning at 10 am for worship, led by our pastor, the Rev. Debra A. Adams. We practice what is called "Blended Worship," which means we utilize the best of the old and the best of the new. We offer communion on the first Sunday of the month. All are welcome at the table.

While the church is not handicap accessible, we do have a chair lift to assist people in reaching the sanctuary for worship.

Children are welcome at the service, and there are "busy hands" materials available.

Come as you are! As a church family, we are diverse in appearance, talents, gifts and viewpoints and believe that we are stronger and more faithful because of this. Our members come from a variety of religious backgrounds. We believe that this adds to the richness of our fellowship. We strive to welcome visitors warmly, yet without overwhelming you!

Coffee and refreshments are offered immediately following the service. We welcome the opportunity to meet you personally.
Would you like to take a tour?