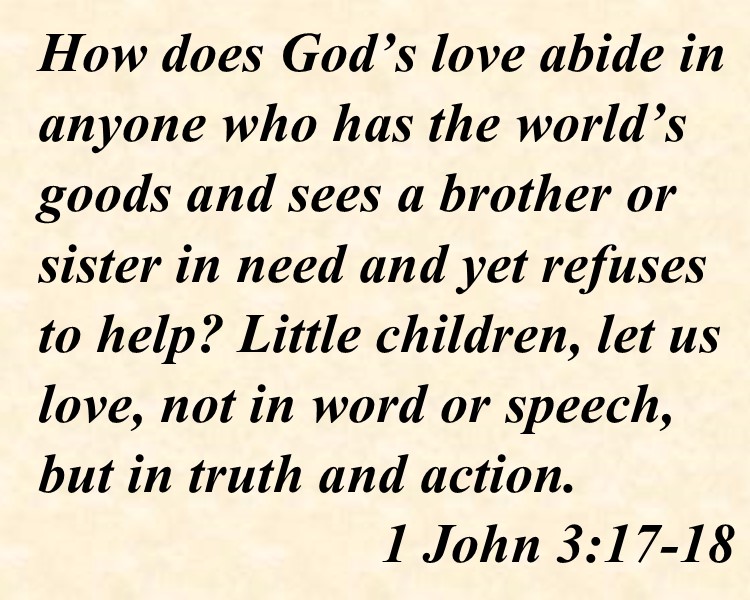 TCC is a church that strives to make a difference in the world!
Besides collecting for local food pantries and distributing gift cards to those who need a little help, we collect socks and support the local outreach groups Lazarus House Ministries and Bread & Roses.
We have an active Nursing Home Ministry, and knit prayer shawls to be distributed in hospitals and other care facilities.
Leading up to Thanksgiving we collect all the items needed for delicious Thanksgiving meals for local families.
We support the ministry of Communities Together, a collaboration of Protestant and Catholic churches in the area, through collections of diapers in Lent, hats and gloves for children at Christmas, "Birthday in a Box" which provides a monthly birthday party for children at the Manos Felices/Happy Hands after school program and by participating in and supporting their other projects, whatever they may be.
We donate globally as well, collecting for the Heifer Project, One Great Hour of Sharing  and Church World Service's collections for blankets or tools.
These are only some of the ways we strive to make a difference in our world. We never rest on our laurels. Instead we strive to hear the voice of God calling us to new and exciting adventures in discipleship and service.